About Us- Delta Force Paintball Appin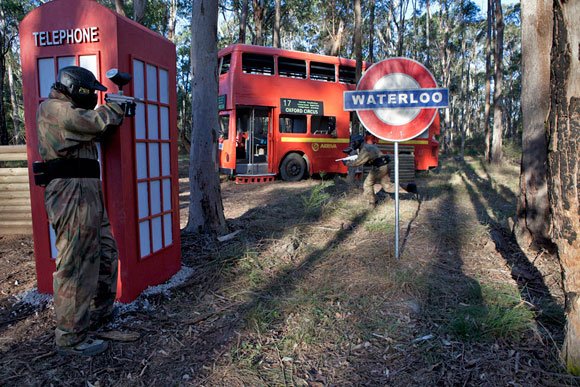 Delta Force Paintball is the biggest and best paintball company in the world, and has successfully improved the paintball experience for customers in Australia, the UK, Ireland, New Zealand and Canada.
We have been operating for over 25 years and have safely entertained more than 5 million paintball enthusiasts. With over 1000 professionals working for Delta Force Paintball around the world, it's safe to say that we have the experience and knowledge to provide you with the ultimate Sydney paintball adventure!
Bringing paintball to the next level.
For too long Australian paintball has been suffering with game zones offering no more than wooden pallets, hay bales and old tyres to play between. But all of this is now in the past. Paintballers of Sydney have spoken and we've delivered the most exciting and action-packed paintball centre in Australia.
Our world-class paintball facilities have changed the face of the industry and have raised the bar in terms of professionalism, quality and customer satisfaction. We have revolutionised the Australian paintball industry with our amazing movie-set game zones, state-of-the-art equipment and 100% safety record.
Entertaining everybody from movie stars, royalty, world-renowned sporting personalities and celebrities by the red carpet load. Whether you're organising a birthday celebration, buck's or hen's party, corporate event or just a group outing with your mates, come and experience paintball the Delta Force way.
Located in the thick Australian bush only 10 minutes from Campbelltown in Sydney's south-west, Delta Force Paintball centre in Appin is easily accessible and offers all customers the very best in paintball entertainment. It is our corporate goal to promise you the very best Sydney paintballing experience imaginable – in terms of quality, safety, value and enjoyment. With our Sydney paintball centre staffed by some of the most experienced paintball gurus, we definitely have what it takes to fulfil our promise.
We hope you've learnt a little more about us, we can't wait to see you at one of our paintball centres soon!